Conventional Window Cleaning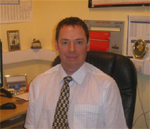 Conventional window cleaning is the traditional method used mainly on shop fronts and windows that are not possible to clean using the favoured reach & wash. This method of window cleaning uses an applicator and squeegee and sometimes ladders (remembering all Hi-Flo operatives are fully trained and certificated for working at height). Also often used when working from MEWPs.
For your peace of mind and re-assurnace, we are registered members of the Federation of Window Cleaners, ensuring a superior, efficient amd reliable service as confirmed by our Charter of Good Practice (see below).
The Federations Charter of good Practice for their Members Clients

Members are committed to the following practices towards their clients:

a.To be of good service - by which we mean regular attendance, safe, efficient and caring attitude.


Equal treatment to all customers whether they are private – houses, mansions, offices, shops, factories, car showrooms and others.
To attend to problems as they arise, quickly and efficiently, and to respond to complaints immediately.
To be compliant and aware of Health and Safety regulations and to keep abreast of new regulations as and when they are implemented and promoted by the federation.
That all members and their employees should have received suitable and sufficient training to enable them to work in a safe and competent manner.
Constantly encourage employers and their employees to develop their skills and abilities to the highest degree, and to insist on a high level of integrity from his/her employees, remembering that at all times the position they hold in working and moving around the client's premises. Also, remembering that confidentiality is a constant watchword during working situations.
To constantly wear your name badge, which gives the employees, name and that of the company he works for.
Finally to keep in the forefront of employers mind the objects outlined in the federations Rule- book, and to promote the objects of it.
Why not contact us today on - 02392 386609 Or Email Us