Health & Safety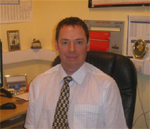 Health & Safety as you would expect from a professional service always comes top of our priority list.
All staff are fully uniformed so they are easily identified, they are highly skilled in different aspects of window cleaning and are trained to work efficiently.

Before any new contract can commence a risk assessment and method statement is produced highlighting any potential hazards and detailing how the job will be implemented. This is an essential element to any job preparation as it enables the client to know exactly how we will be executing our work on their premises.

General Statement of Health & Safety Policy
Under the Health & Safety at Work Act (1974), Hi-Flo H20 Ltd and its employees have general legal provisions imposed upon them.
It is the policy of this company to comply with the terms of the Health & Safety at Work Act, and with the safe working practices outlined in associated Health & Safety Regulations and Health & Safety Executive guidelines.
Hi-Flo H20 Ltd will, as far as is reasonably practical, provide:
A safe place of work, with safe means of access & egress.
A safe working environment; with safe tools, plant, equipment and safe systems of work.
Safe use, handling, storage & transportation of articles & substances.
Instruction & training to staff in known safety hazards, safe systems of work and the use of any safety systems or safety equipment provided.
An organisational structure that ensures that this Heath & Safety Policy will be implemented in full; and updated as appropriate.
A written statement of the company's Health & Safety Policy, safety responsibilities & organisation.
Our Health & Safety objective is to assess all significant risks to its employees (and to other visitors to our premises), and to develop & implement proactive measures aimed at eliminating those risks, or at least minimising them as far as is reasonably practical.
Why not contact us today on - 02392 386609 Or Email Us