Hi-Flo H2O - Window Cleaners Portsmouth, Southsea, Chichester
Offers your business the complete window cleaning solution. Based in Portsmouth, we are pleased to offer: contract window cleaning and general cleaning services within a 50 mile radius of Portsmouth, covering most of South East Hampshire and West Sussex.
With over 20 years experience of commercial window cleaning we can confidently offer you a highly professional and reliable service, where your satisfaction is our reputation.hi-flo.co.uk
Most of our clients, consisting of property mangement agents and professional landlords, have remained loyal to us for nearly a decade - aproval such as this is rare and we are pleased to maintain a friendly yet professional service at all times.
With a reputation like this - you know you can rely on us at any time.
We are Local suppliers of Pure Water for window cleaning see - RO Water Supplies
Call us now to arrange a visit - 023 92 386609
---
Communal Cleaning Services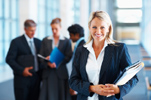 Our portfolio of satisfied clients include many local property managing agents, and professional landlords.
We can also offer specialist cleaning services for all your interior and communal areas.
Communal cleaning includes all internal & external common areas of both purpose built apartment blocks and converted buildings. This would include: Vacuuming or mopping of halls and stairwells, cleaning of internal communal entrances corridors, windows, polishing hand rails and surfaces, removal of junk mail, to sweeping the car park and cleaning bin sheds which without regular cleaning soon become dirty and shabby over a period of time.
Hi-Flo H20 Ltd can provide Daily, Weekly, Fortnightly or Monthly Cleaning to all your Common Areas in Apartment Blocks and Multi-Occupancy Properties. All these services are:
carried out by trained staff in-line with health and safety legislation and best practice.
supported by regular on-site audits to ensure quality and agreed service levels.
regularly assessed for continuous improvement
delivered with a commitment to excellence and attention to detail
value for money guarantee
Call us now to arrange a visit - 023 92 386609